A Brief History
On December 8, 1941, the USA formally entered World War II, following the Japanese attack on Pearl Harbor, by declaring war against Japan.  With many lives lost, people injured and family members left at a loss, the need for an emotional support animal increased. Dogs have always been a human's best friend. They are loyal, they are caring, and they are ready to offer constant support to their owner, making them a great animal for someone in need of emotional support; however, there are certain trainings and characteristics that a dog needs to have in order to become an ESA.
So, here is all the information you need on how your dog qualifies as an ESA:
Digging Deeper
Getting an ESA letter 
In order to certify your dog as an emotional support animal you will need to get an ESA letter. Emotional support providers at therapetic.org explain that the only way to get an ESA letter is through a licensed mental health professional. It does not matter whether you're obtaining an ESA letter to make your canine a travel companion, or to obtain housing that are compliant with the laws for those in need for an ESA. In order to get your dog to become a licensed ESA, it is essential to first get an ESA letter before you go about the rest of the steps. Getting this letter is also crucial for those who plan to live in a household that does not allow pets. 
Do you qualify for an ESA dog? 
Your dog will not be able to become an ESA unless you show the need for an emotional support animal. In order to qualify for an ESA, you should have one of the following issues: 
ADD (Attention Deficit Disorder)

Learning difficulties 

Autism 

Bipolar 

Cognitive disorders

Depression 

Anxiety 

Autism 

PTSD (Post Traumatic Stress Disorder

Gender Identity 

Substance Related Disorders 
You'll need to speak to a mental health professional and get an assessment and report from one of the above issues, helping them release an ESA letter from you stating your needs for an emotional support animal.
Emotional support dog training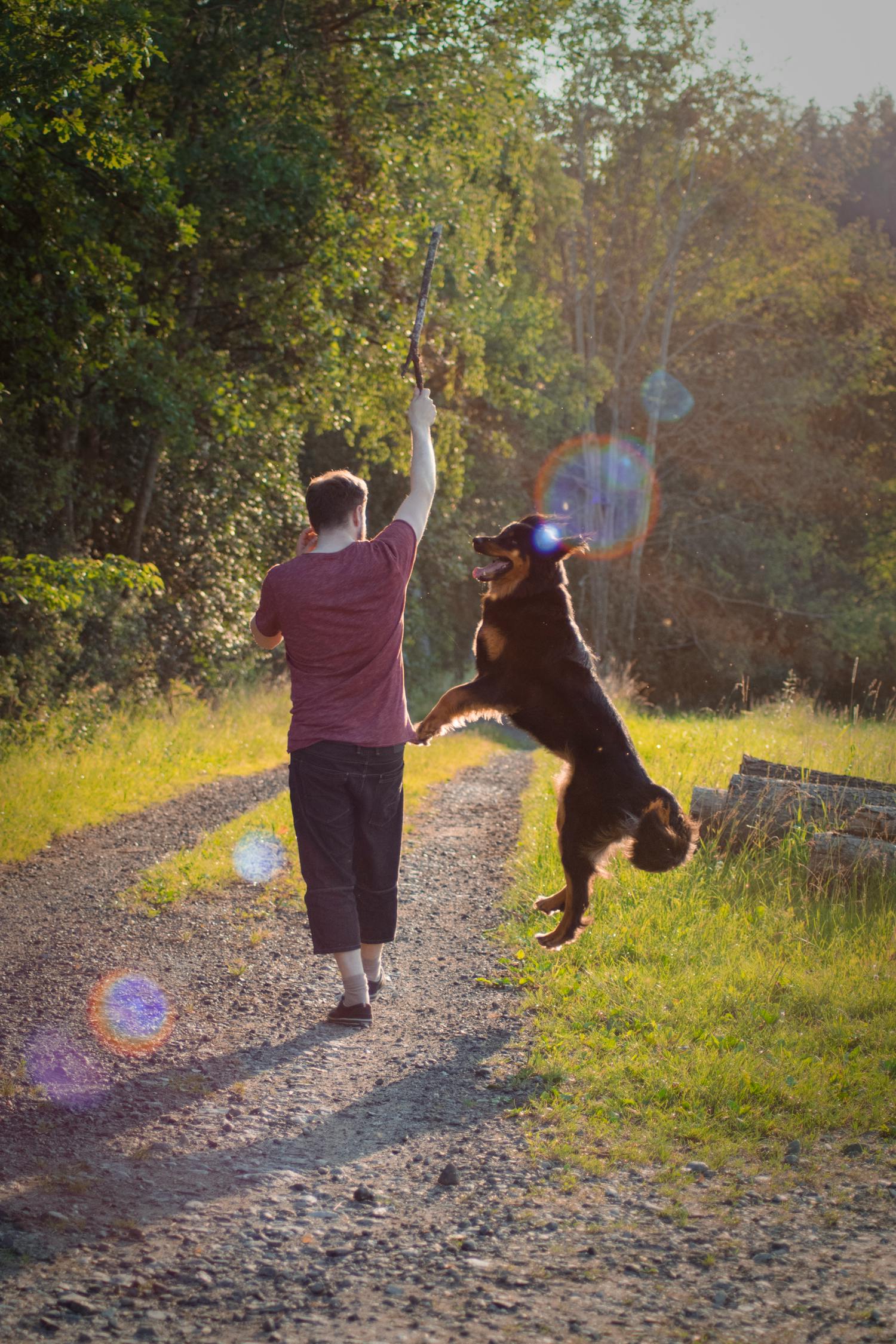 Your dog will need to be trained to become an ESA. While there is no specific training they can undergo, it is essential that they behave and are under control at all times as they are now responsible caretakers. Having an ESA letter will allow your pet to accompany you at all times, even in areas that do not permit dogs. That's why your dog will need to be well-behaved to ensure that they do not disrupt others or cause any damage to properties that you might enter. They also need to be taught not to bark excessively to avoid causing problems or ruin an apartment that you might be living in. For a dog to qualify for an ESA, they will need to demonstrate their good behavior at all times. 
Constant visits to a therapist 
Due to the fact that an ESA letter only lasts for a year, you will need to be seeing a therapist regularly for your dog to be able to continue being an ESA. Proving your mental health or your need for an ESA will need to be demonstrated and reviewed regularly in order to be able to issue a new ESA letter when the year is over. Having a history of your mental health status documented with a specialist or professional who has the authority to assess the situation and recommend your need for an ESA is essential to be able to allow your dog to continue to serve their duty as an emotional support animal. 
A therapist will be able to evaluate how much help you're getting from your dog and whether they are really able to aid you go about day-to-day activities that you could not have done before without them. Your mental health professional should be able to spot the effect your ESA has on making your life more comfortable and easier to handle, reducing your level of stress, anxiety, or any other issues you might have. 
Dogs have always been known as loving companions that are not only loyal, but also extremely supportive. They offer love, care, and support to their owners without wanting anything in return, making them an ideal candidate for anyone who is in dire need of emotional support. With a dog offering their love and support they can make a huge difference and offer more confidence to their owners by just knowing that they have a companion constantly by their side. 
Question for students (and subscribers): Does your dog provide you with emotional support?  Please let us know in the comments section below this article.
If you liked this article and would like to receive notification of new articles, please feel welcome to subscribe to History and Headlines by liking us on Facebook and becoming one of our patrons!
Your readership is much appreciated!
Historical Evidence
For more information, please see…
Taylor, Stephanie L.  Animals That Heal: The Role of Service Dogs and Emotional Support Animals in Mental Health Treatment.  Independently published, 2018.
The featured image in this article, a photograph by Lauren Whitaker, is licensed under the Pexels License.