A Brief History
In 2007, the Gold Coast, a coastal city in the Australian state of Queensland, overtook the population of Newcastle, New South Wales, to become the sixth largest city in Australia and the largest non-capital city.  This milestone is hardly a surprise.  After all, who would not go to a destination that offers the world's best surfing conditions, World Heritage-listed rainforests, beautiful sun-drenched beaches, amazing nightlife, and plenty of family-friendly fun? The Gold Coast in southeast Queensland will ensure that you have a holiday to remember. It is one of Australia's leading holiday playgrounds. 
The Gold Coast was originally popular among farmers, and Brisbane journalists named it the Gold Coast because it was a place to buy and sell land. Nowadays, it's one of the most popular tourist destinations for all ages.
Based on factors such as economics, personal safety, health, social life, politics,  and the environment, it is recognized as one of the most attractive places in the world to live. Of course, settling down means an increased need for stellar services; from apartment cleaning to construction cleaning, the Gold Coast delivers. While you learn more about the Gold Coast here and get acquainted with its history and attractions, you can rest assured that all your cleaning services will be covered.
Digging Deeper
Want to know the essential facts about the Gold Coast? Here is a top 10 list:
1. It is popular Among Tourists 
With an average of 11 million visitors per annum, it is now one of the leading tourist spots around the world. Tourists to the Gold Coast contribute more than $6 billion to its economy, with ever-growing popularity among people from all walks of life, making it the fastest-growing ideal holiday location in the world. Needless to say, it's definitely a spot to have at the top of your list when deciding your next vacation.
2. They're Literally Lifesavers! 
Not surprisingly, the Gold Coast offers the largest professional lifeguard service in Australia. Safety signs are placed all around, and lifeguards are present to keep you both safe and take care of all the fun and games. They work hard to ensure safety year-round. The surf lifesaving program promotes safe surfing throughout the communities.
3. It's a Movie Production Hub
Producing more than 75 percent of the movies in Queensland, it is home to a major film production hub with an expenditure of around 150 million AUD per annum. It holds a proud history of being a screen production hotspot, making it a landmark location for some of the best-recognized crew bases of both nationally and internationally recognized technicians. The Village Roadshow studios have attracted $3.6 billion AUD worth of film. It holds one of the largest studio lots in the southern hemisphere. The unique natural landscape is attractive to National and International film producers. In short, the Gold Coast is a world-class filming location.
4. It Boasts a Wondrous Ecosystem 
The most biologically-diverse city in Australia. The vast biodiversity provides a wide variety of ecosystem goods, with 49 percent of land covered in native vegetation. There are 1730 species of native plants and 585 species of native animals. The Gold Coast City Council (GCCC) is working to preserve, promote, and protect this natural environment through a wide range of strategies, regulations, and programs. It is home to 323 species of birds, 72 species of mammals, 71 species of reptiles, 25 species of fish, and 34 species of amphibians.
5. It's Home to Commonwealth Games
A big event that attracted a vast number of visitors was the 2018 familiar Commonwealth games. Australia topped the medal tally with a mind-blowing 198 medals. The impact of the event was estimated to increase the Gross State Product of $2billion and supported tens of thousands of jobs. It celebrated local and international culture, promoted equality and diversity, recommended trade and economic growth, and contributed to active, engaged, and healthy communities. The games boosted tourism, improved infrastructure, and gave the city a reputation as a world-class event destination.
6. It's Sunny All-Year-Long
The Gold Coast has an average of 285 days of sunshine. With that, the city makes it the perfect spot for a fantastic relaxing beach vacation. The Gold Coast is famed for year-round sunshine and warm weather, offering visitors a laid back tanning opportunity like no other.
7. Tourism Drives its Economy 
Tourism is the driving force of the city's economy. The revenue earned from tourism reaches $2.5 billion annually and is on track to make $7 billion by 2020. It is also quite rich in history. 
8. There's No Shortage of Activities 
It holds the status of the second-most populous city in the state. After that, the town was expanded. Now it is one of the biggest tourist destinations. It is a dynamic city with a wide variety of built and natural attractions. It includes nightlife entertainment, shopping centers, cafes and restaurants, tropical rainforests with a cornucopia of wildlife, countless recreational activities, and world-class sporting. Not to mention the 57km of beaches and a wide variety of accommodation facilities. In the southern hemisphere, the Gold Coast has the largest concentration of themed attractions. 
9. You'll find the best surfing experience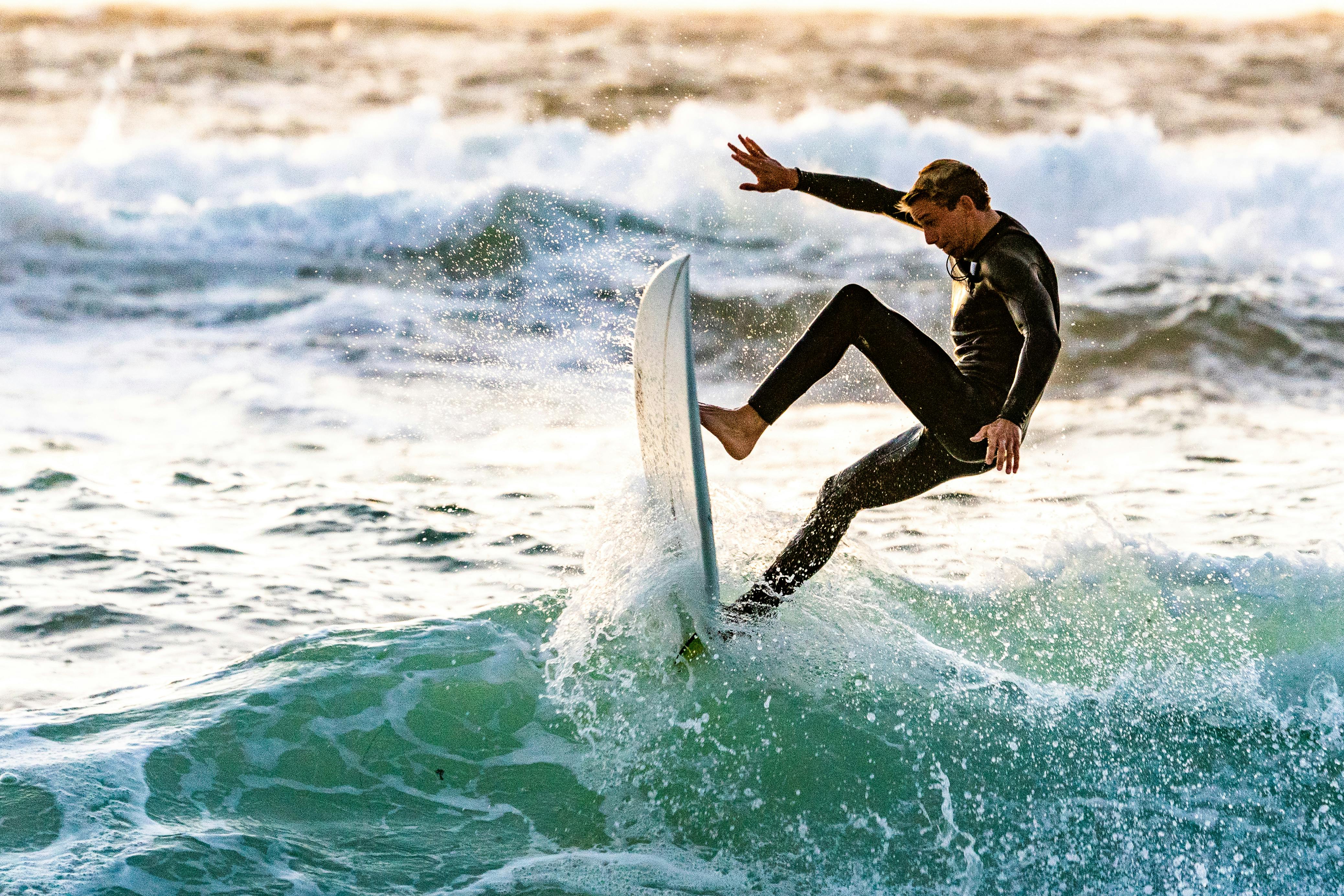 Surfer Paradise, established at the end of the 1920s, is known for its beaches, restaurants, and shopping locales. It is also one of the fastest-growing holiday destinations. Surfers Paradise, as the name suggests, is meant to be a paradise offering the best surfing experience. A visit to Surfer Paradise can help relieve your stress and tension.
10. It has an abundance of Greenery
In the 19th century, Hinterland's Red Cedar Supply attracted many people who were interested in moving to the Gold Coast. You are unlikely to see Red Cedar trees if you wander in the Gold Coast hinterland today. The hinterland is a green gem lying untouched amid the Gold Coast.
The Gold Coast city is the sun-drenched city that wants to shine. It has become an international icon from timber to tourism. You can take a trek in a wild bush and take a picnic by the rock pools and waterfalls or enjoy plenty of inland beaches. Gold Coast holidays are sure to please, and with the amazing Gold Coast lifeguards, you can rest assured that you and your family are safe and secure. 
Hotels, hostels, and apartments are located near the coastal area, and you get easy access to theme parks and various other activities. The Gold Coast is famous for its most diverse cultures, ethnicity, and vegetation, and you can see Europeans, Americans, Asians, and many more within its limits. Musical shows and marathons are also held in this city. The Gold Coast is where you should be making your holiday experience a memorable one. It provides everything you wish for, and is a treat for both young and old. Go for it. Enjoy.
Question for students (and subscribers): Have you ever been to the Gold Coast?  Please let us know in the comments section below this article.
If you liked this article and would like to receive notification of new articles, please feel welcome to subscribe to History and Headlines by liking us on Facebook and becoming one of our patrons!
Your readership is much appreciated!
Historical Evidence
For more information, please see…
Claridge, William Walton.  A History of the Gold Coast and Ashanti, Vol. 1 of 2: From the Earliest Times to the Commencement of the Twentieth Century (Classic Reprint).  Forgotten Books, 2017.
The featured image in this article, a photograph by Pixabay, is licensed under  the Creative Commons Zero (CC0) license.