A Brief History
On October 11, 1883, the heads of the major railroads met in Chicago to adopt our Standard Time System, which divided the country into four time zones with exactly one hour difference in each zone. The four time zones are part of the worldwide system of Standard time—a set of 24 somewhat equally spaced meridians tied to the daily cycle of daylight and darkness.
Digging Deeper
Since the dawn of time, mankind has always strived for what at times seemed unattainable, from learning to control fire all the way to putting a man on the moon in 1969 and the World Wide Web. Early visionaries have often been ridiculed during their era, but were subsequently vindicated when their amazing inventions and concoctions revolutionized the way we live today. Some, like the mad inventors devoted to making humans fly like birds, lived to see their machines gain fame and acceptance, but for others, like those pursuing the perpetual motion machine, it seems that the end result is slipping further away each day.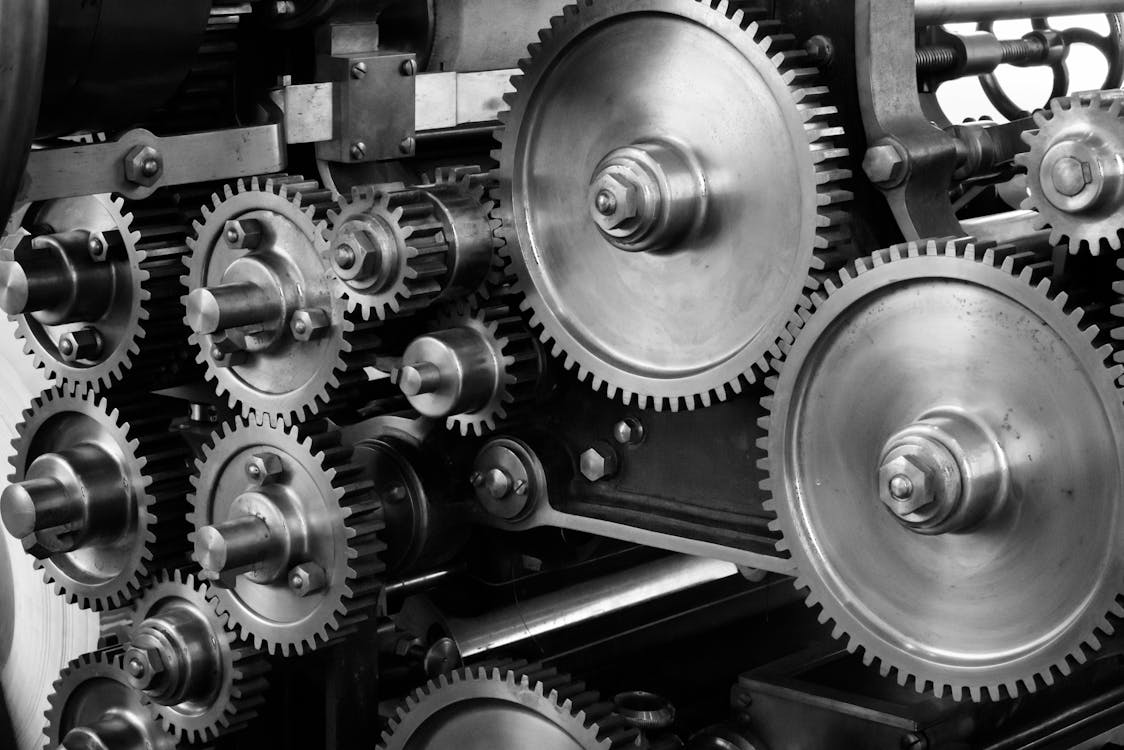 What is Perpetual Motion?
It is easy to understand the fascination that lies at the heart of building a perpetual motion machine. A perpetual motion device is one that, once it is set in motion, will continue to move indefinitely, without requiring any energy input to do so. The nature of such an invention that would provide an unstoppable source of power has had an understandably tremendous appeal and many attempts have been made throughout history to build such a mechanism; however, it has been proven that such an invention is simply not possible and as Encyclopaedia Britannica informs us, scientific and governmental agencies have long now dismissed the possibility of such a machine existing: The French Academy of Science has since 1775 refused to even respond to claims about perpetual motion machines, while the patent offices in Britain and the USA also follow suit in straightforwardly rejecting similar claims.
Their refusal is grounded in the fact that a perpetual motion machine would downright violate the first and second law of thermodynamics. In simple terms, the second law of thermodynamics, first formulated in 1824, states that all systems have the tendency towards a state where minimum energy is consumed and where entropy reaches its maximum. Even more importantly, the first law, also known as the law of conservation of energy, states that a system's internal energy changes when (and only when) energy is passed into (or out of) the system, either as heat or work or matter. A more elaborate explanation 
is provided by MIT's website
, but in simple terms, this means that no machine can go on forever consuming energy without any type of new energy being added to it.
In Search of Perpetual Motion
Even after the laws of thermodynamics were asserted – and they have yet to be disproven – enthusiasts were not deterred from trying to come up with their own formula for a perpetual motion device, by breaking or attempting to go around the laws. Of course, attempts to build such a mechanism date further back, all the way to 1150 and the work of the Indian astronomer and mathematician Bhāskara II. Bhāskara for the first time articulated in writing the idea of an unbalanced wheel that constantly tends to right itself, thus perpetuating motion – his wheel relied on internal curved spokes filled with mercury in order to turn. This concept would influence other inventors, and several attempts at such a wheel were made over the centuries.
Many of these ventures are recorded and celebrated at the Museum of Unworkable Devices, set up at the Lock Haven University in Pennsylvania. Notable amongst them are many "happy accidents" that resulted in the process. For instance, in the 1650s, French mathematician and philosopher Blaise Pascal set out to invent his own perpetual motion wheel, which resulted in the accidental invention of the roulette wheel in 1655.
As Betway Casino tells, Pascal would develop
 the roulette wheel further while on a monastic retreat in order to entertain his boredom with the game. Not all perpetual motion machines were based on wheels, though: in the 1760s, British goldsmith James Cox developed an allegedly perpetual motion clock, called Cox's timepiece, which is on display today at the Victoria and Albert Museum along with other timepieces of his. Although the machine did not need winding by hand, it relied on atmospheric pressure for power, so it was not really a perpetual motion device.
Although scientists have long dismissed the idea of such a machine, many inventors still refuse to give up: their quest, much like the motion they intend their machine to produce, never stops. And although science is certain that a perpetual motion machine is still not possible, the search for it has resulted in other inventions.
Question for students (and subscribers): Why is perpetual motion an important concept to historic inventors?  Please let us know in the comments section below this article.
If you liked this article and would like to receive notification of new articles, please feel welcome to subscribe to History and Headlines by liking us on Facebook and becoming one of our patrons!
Your readership is much appreciated!
Historical Evidence
For more information, please see…
Ord-Hume, W. J. G.  Perpetual Motion: The History of an Obsession.  Barnes & Noble Books, 1998.