A Brief History
Did you know that the oldest popped kernel, or popcorn, was found in a cave in New Mexico called the 'Bat Cave' and was carbon dated to be around 5600 years old? There is no doubt that snacks have always brought people closer together. Whether it is your significant other, your kids, your family, your friends, or even your coworkers, bonding with people seem to be a lot better if there are good snacks involved. 
We have come up with a decent list of snack ideas that will make your bonding night one to remember!
Digging Deeper
Caramel Marshmallow Popcorn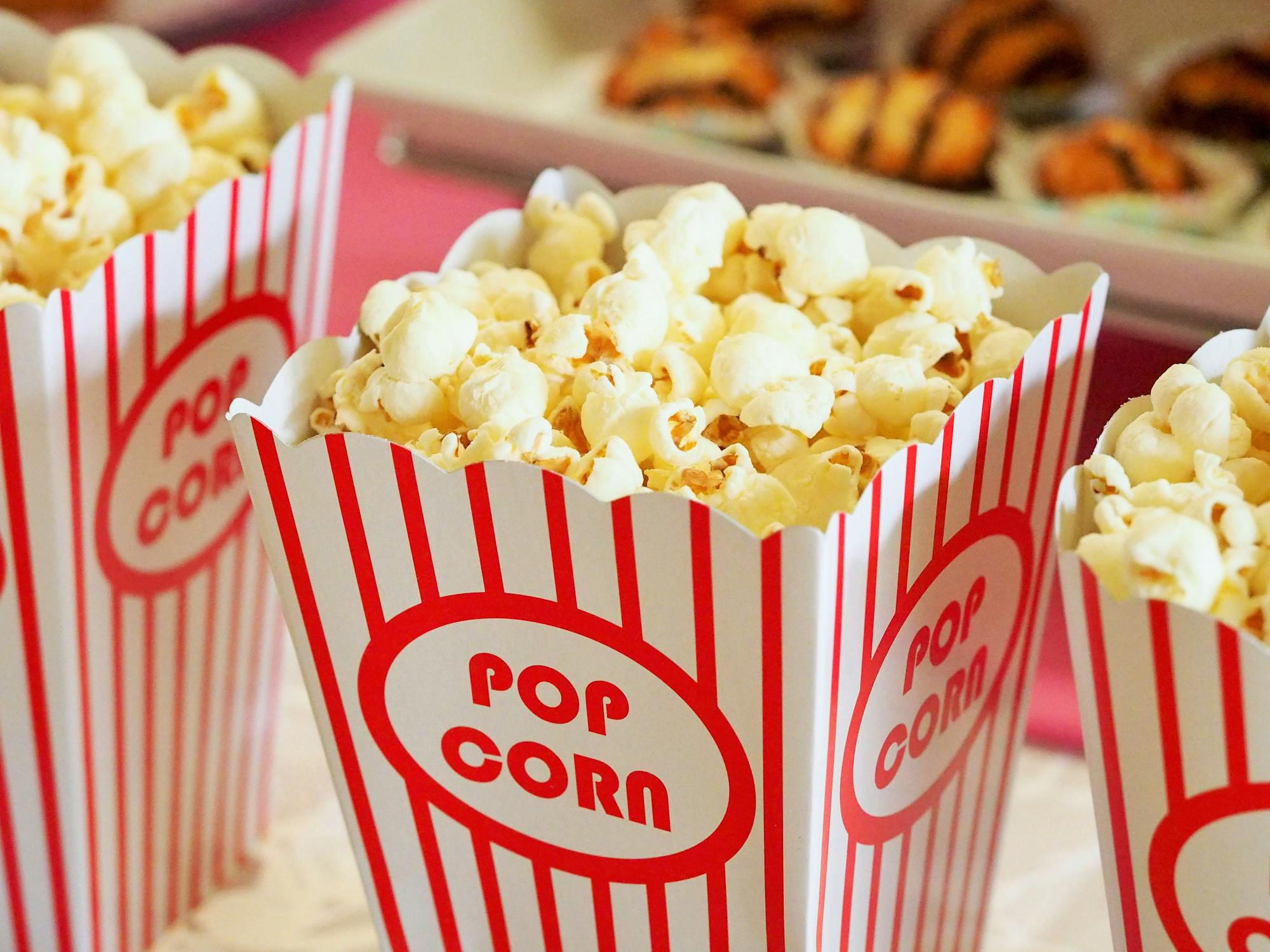 It is gooey, it is rich, and it is delicious! Popcorn has always been tasty anyway, but why settle for that when you can have greatness? All you need is microwavable popcorn, marshmallows, sugar, corn syrup, and butter to make it all happen. When the popcorn bag is popping in the microwave, start preparing your homemade caramel using brown sugar and heat it slowly with water. Once it is ready, you can add in your marshmallows and let them melt in with the mixture. When your popcorn is done, you can pour it all in the packet and let it mix. All you need now is a bowl and you can all enjoy a nice snack while bonding together.
Order Some Take Out
Some people might not have the time or energy to prepare something, but that's fine because you can enjoy a decent snack by ordering one.  Pizza is considered to be one of the best food choices because it's quick and easy. We suggest trying an award winning pizza if you really want to impress your guests and your family.  You can get some of the best toppings that suit your tastes. The best part about it is that you can choose from different combinations of simple, specialty, and signature pizzas to have them prepared for you and delivered to your doorstep. It is a great choice to make everyone satisfied and happy.
Chicken Cheese Balls
This is a great choice for a lot of people, especially if you are a huge fan of chicken and cheese. You just need to sauté some boneless chicken cubes until they're cooked, then put them in your grinder to mash them up. This next part can be fun if someone is cooking with you, start forming the chicken and make it flat then add in the cheese. The choice of cheese depends on you and other people's preferences; it can be cheddar, mozzarella, or parmesan. After that, form them into balls and roll them in egg wash and bread crumbs; they will be ready for frying to make some of the best chicken balls ever. Remember to let it cool and everyone can enjoy each tasty and tender bite together.
Double Chocolate Fudge Brownies
Another excellent choice to go for are these brownies because most people love them and they will love them even more if they're double chocolate fudge ones! You need to get all the ingredients together in a large bowl; you could use a ready-made batter or you can make your own from scratch. After combining the batter that consists of melted butter, cocoa, chocolate chunks, baking soda, two eggs, sugar, flour, and some salt, then they're ready to be poured into your baking pan to be in the oven for about 40 minutes. After it's done and left to cool, start cutting them into pieces so everyone can grab and enjoy this chocolaty greatness. Everyone will be too busy enjoying how scrumptious and mouth-watering they are. 
Chocolate Covered Cinnamon Bears 
We all love candy, and we all love gummy bears, but you can add a little twist in this amazing choice of snack by preparing some homemade melted chocolate and add a little cinnamon in the mix if you could not find the actual cinnamon bear candy in your store, you might even use a candy bar chocolate to melt if one of them is your favorite. Get your bears and start dipping them one by one using dipping sticks or toothpicks, let the chocolate cool and harden around it before serving. Everyone can munch on some chocolate-covered candy all night long with this amazing snack idea!
Bonding night is a special occasion to gather your loved ones and enjoy your time together as you eat delicious food. Also, in the off chance that your night was not so great, then at least you had some scrumptious snacks to enjoy. Good food makes everything better, so it would not hurt to check out some of these amazing ideas for you and your loved ones to enjoy.
Question for students (and subscribers): What is your favorite snack for bonding night?  Please let us know in the comments section below this article.
If you liked this article and would like to receive notification of new articles, please feel welcome to subscribe to History and Headlines by liking us on Facebook and becoming one of our patrons!
Your readership is much appreciated!
Historical Evidence
For more information, please see…
Lundquist, David R. and Cris Peterson.  Popcorn Country: The Story of America's Favorite Snack.  Boyds Mills Press, 2019.
Thiessen, Janis.  Snacks: A Canadian Food History.  University of Manitoba Press, 2017.
The featured image in this article, a photograph by JillWellington, is licensed under the Pixabay License.